Quartermaine's Terms
The Common Pursuit
Hidden Laughter
Cell Mates
The Late Middle Classes
Stage Struck
Wise Child
Other Simon Gray pages
How's That For Telling Em, Fat Lady?
The Smoking Diaries
Simon Gray Memoirs
SIMON GRAY - OBITUARIES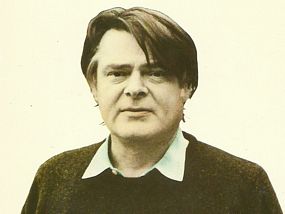 Simon Gray, CBE, dramatist and author, was born on October 21, 1936.
He died of abdominal aortic aneurysm on August 6, 2008, aged 71
The Times
Simon Gray: rakish and versatile playwright
Simon Gray was a prolific and versatile author whose diligence and professionalism gave the lie to an often shambolic appearance and manner. He made an early start as a writer of prose fiction, and for a time had an undistinguished academic career, but he found his true vocation as a writer of plays. He wrote for the stage, for television, for radio and for film. His subjects ranged from historical dramas and allegories to shrewdly satirical studies of modern life and mores. He was at home with all of them. Almost nothing that he did was less than well written, well thought out, well made. He aimed to entertain, and he usually did. Mostly he observed the conventions, accepted the tried and tested forms. But he turned them always to his own distinctive ends, now undermining them with subtle irony, now bringing them alive with coruscating wit. He was a shrewd — though not a cruel — observer of human foibles and follies. Few writers have had a keener sense of the oddity or the fragility of what passes for normal life, or a sharper eye and ear for the way people respond when they realise how easily their worlds might fall apart. He was scrupulous but generally sympathetic in his analysis of his characters' weaknesses — and of his own. A diarist for much of his life, he produced engaging accounts of the private disasters behind his public success, chronicling the catastrophes surrounding the production of some of his plays. In the last years of his life, in The Smoking Diaries, he recounted with wry honesty the story of a life that always found room for cricket, music, books and films, for talk and friends and lunch — and for the cigarettes that would kill him. The project was an extraordinary and deserved hit, introducing his idiosyncratic talent to a whole new audience.
Born on Hayling Island in 1936, where his father, James, was a GP and later a pathologist, Simon James Holliday Gray, with his elder brother Piers, was evacuated in 1939 to Montreal, and a house where his grandfather and alcoholic wife were attended upon by a younger aunt. The children were rarely spoken to, and not encouraged to play; school offered little respite, for they were beaten up, soon learning to do the same unto others, and to find solace in comics and smoking (by the age of 8, Gray was on ten a day). Savvy and crew-cut, the boys returned to austere England in 1945: parents and children were equally startled by the sight of each other. Education now took a winding route, from three years at a girls' school to two at a London prep school; followed by five at Westminster, where he showed some prowess at sports (a lifelong interest, especially cricket, as were films), and fetched up, after a money-making Underground scam, in the juvenile Court. There his speech won approval from the bench and was, evidently, akin to his school performances in which he displayed the "cultivated but not disturbing originality that wins scholarships". The sixth form brought a passionate friendship which prompted him to give up games, and homosexuality would recur in his work. Of his adolescent posturing, he said: "If my performances were confidence tricks, then my expensive schooling had given me the confidence to pull them off". Financial considerations made his father take the family back to Canada. At Halifax, when studying at Dalhousie, Gray "saw myself as a boulevardier fallen among provincials, and only discovered after I'd left that I'd been seen in my turn as the campus pansy". From there, he went to Cambridge, where at Trinity, and later St John's, he made such friends as Allan Massie, Richard Boston and Tony Gould, but, in that gregarious Footlights era, he later depicted himself as a solitary type, unable to get up in the morning.
For all this angst, which haunts his plays, he read a great deal; in particular the grotesques of Dickens and the mental landscapes of Chekhov (akin to the Fens) would be an abiding influence. He was already writing: a first novel, Colmain (1963), was published by Faber & Faber. It was an unfocused account of life in provincial Canada but it brought him to the attention of a radio producer during a year's teaching in Vancouver, and the result was a dramatic adaptation which, in due course, would prompt him to recognise his greater skill at dialogue (a much-honed art, sometimes taking him 35 drafts). The Cambridge of Simple People (1965) and the provincial world of Little Portia (1967), both shot through with allusion, suggest a writer trying to break free of the novel form — a notion galvanised by realising that to write a TV version of a short story brought in far more money, for less effort, than the original work.
By 1966, having married a picture researcher, Beryl Kevern, the previous year, he joined Queen Mary College, London, where he never rose above the position of lecturer because, in academic eyes, he never published anything. To the rest of the world, he appeared prolific. His emerging preoccupation with human enslavement — which led from middle-class living-rooms to Stanley's expedition in his masterpiece The Rear Column — was evident from the beginning. Television plays continued in tandem during the late Sixties with an evolving stagecraft.
Wise Child
(1967) was originally intended for television, but — despite Kind Hearts and Coronets — it was thought outlandish to have Alec Guinness in drag. Eighteen months on, Dutch Uncle, with Warren Mitchell, appeared to make too light of the Christie case for contemporary comfort and was judged to be the worst first night in living memory. Undaunted, and after a version of The Idiot that is, rightly, more Gray than Dostoevsky, he set about Spoiled. Seething, with a homosexual undercurrent, it shows the savage monologues for which Gray was becoming known. Despite a three-week run, it pointed towards the multi-award-winning Butley, which followed six months later. With Alan Bates in the eponymous role and the beginning of a long association with Harold Pinter as director, Gray was in his stride. The play is a marvel of economy, neoclassical in its day-in-the-life timescale, replete with wit and badinage. Like Osborne and Orton in their subverting of theatrical convention, Gray always created a "well-made" play. Bates's was a bravura performance (reprised effectively in the 1973 filmed version). The sharpness of Butley is echoed in Otherwise Engaged (1975), in which Simon Hench, a prosperous publisher — again played by Bates — hopes to have a quiet time (so to speak) spent in listening to discs of Parsifal. He, too, is beset by a series of disturbances. In its abiding preoccupation with chaos and order, the play is palpably in the Butley mould. That made his next play, The Rear Column (1978), a surprise to some, although the subject had been presented to the fictional publisher Hench as a book proposal: Stanley's march to the relief of Emin Pasha in 1887, and, in particular, the fate of his rear column, left at Yambuya. If the matter — including a flogging and cannibalism — is different, the preoccupations are similar. Gray once said: "It's the one I'd want my reputation to stand by."
On the face of it, Gray's next play, Close of Play (1979), returned to the drawing room, but this was an Eliot-like take upon it. One role, given to Michael Redgrave, in a last appearance, required him to be immobile, seemingly dead, while the family wrangle around him. History and allegory being commercially uncertain prospects, Gray appeared to retrench with
Stage Struck
(1979), again with a lacerating Alan Bates. This is an out-and-out thriller, and, as such, highly enjoyable. Gray was prolific in the Eighties (duly leaving both Queen Mary College and his wife after two decades; in 1997 he married Victoria Rothschild).
Quartermaine's Terms
(1981) was an affecting account of an end-of-the-line teacher, while the literary magazine life of
The Common Pursuit
(1984) — partly inspired by his friend Ian Hamilton and the New Review — is a witty take upon university life and ideals revisited. Its wit is made all the sharper when taken in tandem with Gray's diary account of its production, An Unholy Pursuit (1985); this was augmented by his account How's That For Telling 'Em, Fat Lady? (1988) of putting on the same play in America.
Gray was fond of giving the impression of living a harum-scarum existence. But if prone to an appearance of open-necked dishevelment even when dressed formally, Gray was a consummate professional, able to turn his hand in many directions. In the mid-1990s it looked as thought he was set for a commercial jackpot. He had already depicted in a radio play the relationship of George Blake and his jailmate Sean Bourke, who helped the Soviet spy escape from prison. And he had written a television film, Old Flames, for Stephen Fry, who had also found success in a revival of
The Common Pursuit
with a cast of his celebrated contemporaries previously unknown to Gray. The subject of Blake and Bourke was inherently fascinating; and, to cast Fry and Rik Mayall in an account of it would surely attract a wide audience. In the event, it would all end in another Gray prose volume, Fat Chance, subtitled "Stephen Fry Quits" Drama: an echo of the numerous billboards after the actor vanished from the Albery and was eventually spotted, Bruges-bound on a ferry, apparently victim of a bad review in the Financial Times. The wonder is that a much-battered Gray survived it. Without the off-stage drama, the play
Cell Mates
would be recalled as midweight Gray.
After With a Nod and Bow and Just The Three of Us finished out of town, Gray had hopes of
The Late Middle Classes
, to be directed by Pinter, but it was declined by Trevor Nunn at the National. Its vicissitudes, with Pinter still on board, became subject of Enter a Fox, subtitled Further Adventures of a Paranoid.
It was another diary that brought him an unlikely late success. By his own account an addictive personality, Gray had managed to conquer his alcoholism, though only after years of very heavy drinking had brought him to the point of collapse. Smoking was the addiction he thought he could live without, though he knew that with it he would not live much longer at all. The volumes of The Smoking Diaries chronicle his not entirely convincing attempts to give up. But if that makes them sound like some dreary self-help book, then nothing could be further from the truth. Discursive, funny, sometimes profound, Gray's idiosyncratic extended memoir is an appealing and affecting look at a life lived to the full — and at the death in which it would soon end. Simon Gray was appointed CBE in 2004. His wife survives him, with a son and daughter of his first marriage.
Simon Gray, CBE, dramatist and author, was born on October 21, 1936. He died on August 6, 2008, aged 71
* * * * *
Telegraph

Simon Gray
Prolific playwright who wrote a string of black comedies and later produced a series of candid memoirs

Simon Gray , who has died aged 71 , was a prolific playwright of black comedies, and thrived off professional and personal conflict; during the last decade he found a new audience with a series of memoirs collectively known as The Smoking Diaries. Gray had many West End hits, including Butley (1971), Otherwise Engaged (1975),
Quartermaine's Terms
, (1981), Melon (1987),
The Common Pursuit
(first produced in 1984 and revived in 1988),
Hidden Laughter
(1990),
The Late Middle Classes
(1999), Japes (2000), The Holy Terror (2004) and, on the radio earlier this year, Missing Dates, a sequel to Japes. The Smoking Diaries (2004), The Year of the Jouncer (2006) and The Last Cigarette, published earlier this year, won wide praise both for Gray's wit and charm and for his objections to the "barbarism" of modern Britain. Despite such successes, Gray was a self-confessed paranoiac and struck an Eeyorish pose most of his working life. Seen through his bile-coloured eyes, the world, the flesh and the Devil all conspired to thwart him, often in league with his colleagues. He had public spats with, among others, the critic James Fenton and a falling-out with his old friend Harold Pinter. Most of his characters were drawn from the small, introverted milieu of academe and the media. Many of them were haunted by the happiness – or horror – of childhood and school which had turned them into frigid adults in unhappy marriages.
Among the most tragic of Gray's creations was Simon Hench, the protagonist of Otherwise Engaged, who spends the play trying to listen to his new recording of Parsifal while his domestic world crumbles about him. Eventually he switches off a recorded telephone message of a man threatening to kill himself. Gray revived the character for Simply Disconnected (1996). When Hench, now retired, is told that his brother, a schoolmaster, faces ruin after accusations of child abuse, the most emotion he can muster is a non-committal "ah". Gray described Hench as a man who tries to deal with the world by pretending it doesn't exist. He both "respected and despised" this attitude. "I was brought up in the '50s," said Gray. "Probably the only courteous decade in the history of this country." He loathed "the bestiality of some parts of English life" and bemoaned piped music and the "politicised and timid" way in which English had come to be taught. He never drove and wrote on an old Olympic typewriter.
Much of his work was filled with disgust for the betrayals of contemporary middle-class life – "that peculiarly English cruelty of bumbling other people to their own destruction". Sexual jealousy went hand in hand with a distaste for the mechanics of sex; "I'll catch them at it," says Benedict in Close of Play, thinking about his scriptwriting wife and her lover. "At their f***ity-f***ity, clackity-f***ity, f***ity-clackity." A recurring motif was the adulterous husband covering his tracks by playing squash and showering before returning home. Disappointment in marriage was contrasted with enduring – sometimes passionate – friendships between men. Happiest were those too old to be troubled by desire, like his senile schoolmaster Quartermaine. Some characters escaped into drink, some into purgative madness. In Melon, a publisher, driven insane by jealousy, descends into a hell of despair. Only after recovering can he begin to appreciate the subjectivity of his experience.
A tall, billowing figure with a mop of straggling hair, Gray smoked 60 cigarettes a day and lubricated his thoughts with copious amounts of champagne and whisky. Though he hated much of contemporary life, he could suggest nothing better; faith, he said, might help, but his religion took the form of fear. He did write a comedy about a rural vicar,
Hidden Laughter
. In mining his own neuroses for his work, Gray was prone to lash out. His journals were unsparing, mocking the American actors in his Broadway production of
The Common Pursuit
and portraying Jules Styne, with whom he collaborated on an unproduced musical version of The Red Shoes, as a whimsical megalomaniac surrounded by sycophants. His last books unsparingly examined his terminal lung cancer. James Fenton, who had written a scathing notice of Gray's
Stage Struck
(1979), took violent exception to the author's vengeful review of a book of his collected pieces in which Gray speculated about the sexual potency of theatre critics. Pinter was angry at Gray for caricaturing him as the pompous Hector Duff, "the world's greatest living playwright", in the television play Unnatural Pursuits; the two were reconciled after Gray sent Pinter a poem about loss he had seen in The Spectator.
Gray was the victim in the best documented of his public fights. In 1995 Stephen Fry absconded from Gray's West End production of his play
Cell Mates
, leaving Gray a message on his answering machine: "I'm sorry. I'm so very sorry." Fry had been playing the traitor George Blake. From Gray's point of view, it was not ideal casting, as he had wanted his favourite, Alan Bates, in the role. None the less, rehearsals had been amicable enough; the producer Duncan Weldon had invested heavily in advance publicity, takings were healthy and the reviews were on the whole, encouraging. Two days later, Fry disappeared, donning a disguise and slipping away to Belgium, asking his agent to forward some letters of apology. In faxes issued from his laptop, the fugitive actor gave as his excuse the indifferent notices he had received personally (though he had, in fact, been, if not especially impressive, perfectly presentable in the role). These reviews had made no difference to the box-office; but, when news of Fry's flight broke, takings plunged. Though Simon Ward learnt the role in three days to take over, the play closed shortly afterwards. The Fry story, however, ran and ran. He had suffered a crisis of sorts, part induced by over-work, partly by a vigorous cocaine habit, and partly for psychological reasons (he later became candid about his homosexuality, and gave a moving account of his being diagnosed as bipolar). But at the time he seemed otherwise healthy and, when fears of a suicide bid appeared to be contradicted by photographs of Fry dining in Bruges, Gray saw his treachery as being comparable to that of Blake's, and called him a coward and an inadequate actor. This had the effect of making Fry a martyr. The comedian was adored by the British public, who now extended him their sympathy. Gray was known only as an opprobrious playwright driven by grudges, though he had lost five years' work. In Fat Chance, his diary of the production, Gray made some concession that he had been excessively bitter about this loss, and admitted that his attack on Fry had been "homicidal and suicidal"; but he also sketched, with delicate malice, a subversive portrait of the actor. Emphasising Fry's generosity, he recalled that the actor had insisted on a two-week break in rehearsals so that he could entertain friends at Christmas. He detailed Fry's obsession with his computerised personal organiser, his habit of – "in the most charming and eloquent way" – obviating the writer-director to tell the cast the meaning of their lines and his cheerful late arrivals for rehearsal. Having published the book, Gray himself then had a collapse.
A doctor's son, Simon James Holliday Gray was born on October 21 1936. During the Second World War he was evacuated to Canada and afterwards attended Westminster School and Trinity College, Cambridge. At Westminster he struck up a friendship with a short, ugly, unpopular Jewish boy named Quass with whom he conducted a lucrative fraud, using Georgian pennies instead of florins in Underground ticket machines and pocketing three six-pences in change. Gray was told to stay away from Quass. Many years later, he heard that Quass had killed himself. His guilt about his desertion of the weaker boy was to provide the story of his television play Old Flames (1990). In 1965 Gray was appointed a lecturer in English at Queen Mary's College. He published four novels under his own name; Colmain (1963), Simple People (1965), Little Portia (1967) and Breaking Hearts (1997). He also wrote A Comeback for Stark (1968) as Hamish Reade. His first effort at drama was an adaptation for television of a short story, Death of a Teddy-Bear.
His first major success was Butley, about a university professor. The lead was played by Alan Bates, who starred in many of Gray's plays. Some people remarked on Gray's near-obsession with Bates. Gray worked incessantly. "I don't know how to relax," he said. "I'm very easily bored by myself except when I'm working." His only moment of simple happiness, he said, was when, after an all-night revision, fuelled by alcohol, a play was boxed up and he could pour himself another glass of champagne. In this way he produced more than 20 plays and adaptations. When not writing a new play, he would revise an old one. He also wrote a half-dozen plays for television, including After Pilkington (1987) and Running Late (1992), several plays for radio, and four early sets of journals; An Unnatural Pursuit and Other Pieces (1985); How's That For Telling 'Em, Fat Lady (1988); and Fat Chance (1995). After the debacle of
Cell Mates
, Gray was forced to enter a clinic where he hoped: "I would be so massively dosed with drugs that I wouldn't notice I wasn't drinking". While in hospital he was told he had cancer. A succession of "grinning" specialists informed him he had two years to live and each day revised their diagnosis of the cancer, declaring it more and more malignant. In the end, they could find only two aneurysms. Out of hospital, Gray developed pneumonia, a classic iatrogenic condition provoked by numerous endoscopies. "I'm still drinking and smoking more than I should," Gray said. "But at least I'm immune from the worst health-hazard in life; the medical profession." His first reduction in his alcohol intake was to swap Scotch for three bottles of champagne a day. But he eventually stopped drinking after collapsing in a restaurant in 1997. Harold Pinter raised a glass to him as he was carried out by Alan Bates. Gray's daily routine, however, continued to bear the stamp of his alcoholic years: he rose at 2pm, ate dinner out and wrote through the night, going to bed at five in the morning. In this month's Standpoint magazine, in a dialogue with The Daily Telegraph's theatre critic Charles Spencer, he criticised as cowardly the readiness of the National Theatre to stage shows such as Jerry Springer: The Opera, which offended Christians, as a "very easy sort of liberalism", while condemning the theatrical establishment's reluctance to produce similar pieces that tackled other religions, such as radical Islam.
Simon Gray married, first, Beryl Kevern; they had a son and a daughter. After 25 years, the marriage was dissolved. He married, secondly, Victoria Rothschild. He smoked to the end, though he cut down a bit, and switched to Silk Cut.
* * * * *

Guardian

The playwright, diarist and novelist Simon Gray, who has died aged 71, barely figures in most books about postwar British theatre although, for almost 30 years, his output was prolific. This neglect was undoubtedly because, unlike David Hare and Howard Brenton, who also began their careers in the late 1960s, Gray's plays were out of step with the times. Unlike the politically driven, state-of-the-nation plays of many of his near contemporaries, or even the dazzling metaphysical comedies of Tom Stoppard, Gray's literate, commercial dramas, Butley (1971), Otherwise Engaged (1975) and Close of Play (1979) were peopled by characters from the upper middle classes - cricketing ex-public schoolboys, academics and lawyers. Perhaps not surprisingly, they tended to appeal less to the readers of the then vogueish Marxism Today and more to readers of Tatler. The latter saw, not always correctly, in plays such as
Quartermaine's Terms
(1981) a lament for an old England that no longer existed. The term boulevard playwright dogged Gray. But for all their brittle surface wit and middlebrow appeal, Gray's plays, particularly his later work such as
The Late Middle Classes
(1999) and the highly autobiographical Japes (2001), were marked by a melancholy at the failure of human relationships and our inability to really communicate with each other. Not for nothing was one of his best plays called Simply Disconnected (1996). Perhaps more than any other modern British playwright, other than his great friend and champion Harold Pinter, Gray was a chronicler of what is unsaid. His plays are full of highly educated, highly literate, professional people who find that words fail them and retreat into irony as a defence. It is no surprise that Pinter was drawn to the work and often directed it.
Gray was born in Hampshire to an English mother and a Scottish-Canadian father who was a pathologist. During the war, he was evacuated to Canada for five years, developing his outsider's eye and a certain diffidence. On his return to Britain, he went to Westminster school, although, at 17, he returned to Canada, where his father was now resident, to attend Dalhousie University in Nova Scotia.
The Late Middle Classes
drew heavily on his own experience, describing the bewildered adolescence of Holly, a bright boy who wins a scholarship to Westminster before emigrating to the new world. Gray, however, did return to Britain, going up to Trinity College, Cambridge, where he studied under FR Leavis, who was an enduring influence on his plays, reading and views about the teaching of English literature. One of his best-known and most successful plays,
The Common Pursuit
(1984) - revived this year in London - took its title from Leavis's famous book. A lament for the failed ideals of a group of 1960s Cambridge graduates, the play was an elegiac threnody for soiled friendship and descent from intellectual rigour and seriousness to philistinism. From 1965 to 1985, Gray was himself a lecturer in English literature at what is now Queen Mary, University of London, where he increasingly bemoaned standards in the teaching of English. Queen Mary's appeared thinly disguised in his 1997 novella Breaking Hearts, where it was affectionately rechristened The Dump. Initially, Gray seemed destined for a split career in academia and as a novelist. He turned to plays only on discovering that the BBC intended to turn one of his short stories into a radio play and planned to pay the adapter more than they were going to pay him. Gray volunteered to do the job himself. Encouraged by the television drama producer Kenith Trodd, he started writing for TV, but his first effort,
Wise Child
, was considered too controversial. So Gray rewrote it for the stage and the play, starring Alec Guinness - who spent most of the evening on stage in a skirt - premiered in the West End in 1967 in a production by John Dexter.
The stage plays came quickly. Following two minor dramas, Dutch Uncle (1969) and Spoiled (1971), Gray's reputation was consolidated in 1971 with Butley, which was followed four years later by Otherwise Engaged. Both were directed by Pinter and both starred Alan Bates, who was to become intimately associated with Gray's plays. Both Butley and Otherwise Engaged featured anti-heroes who have become detached from their own families and lives and lost touch with the world. The 1970s and 1980s saw a number of plays, but only
Quartermaine's Terms
had the impact of Butley and Otherwise Engaged. The Rear Column (1978) focused on a group of Victorian gentlemen explorers, and Melon (1987) was simply a less interesting rerun of earlier plays. The most successful was the almost Chekhovian
Quartermaine's Terms
, set in a Cambridge language school, and featuring another of Gray's anti-heroes who are indifferent to the world and cannot love or be loved. The Chekhovian melancholy became even more marked in the 1991 English country garden play Hidden Laughter, where the characters strive to capture an elusive sense of spiritual regeneration.
Hidden Laughter
was a metaphysical play disguised as a typical not too demanding West End drama.
A witty man who was a curious mixture of mischief and irritability, and who always had the rumpled appearance of someone who had spent the night sleeping rough, Gray was seldom seen without a cigarette in one hand and a glass in the other. When advised for medical reasons to give up scotch, he merely quadrupled his intake of champagne. But even that glass ran dry after a near brush with death and the loss of a yard of intestine in the late 1990s led him to forswear alcohol, a year after his brother, Piers, died of an alcohol-related disease. Gray drew strongly on his relationship with his brother, 10 years his junior and also a writer and academic, for Japes. Gray's offstage feuds became almost as famous as his plays. In 1991 he wrote a TV play, Old Flames, in which the murder victims all bore the names of well-known theatre critics who had given his plays less than favourable notices. His ongoing and vicious spat with the writer and critic James Fenton (each reviewed the other's work biliously) was gleefully recorded in the papers, as was his break-up with Pinter, who took exception to the portrayal of himself in Unnatural Pursuits (1993) a TV adaptation of An Unnatural Pursuit (1985), Gray's horribly funny diary account of the staging of his play
The Common Pursuit
. The two friends did not speak for some years. They were eventually reconciled both personally and professionally, with Pinter going on to direct
The Late Middle Classes
and The Old Masters (2004).
Gray's diaries may have got him into trouble but they were where his real gift lay, the place where he offered up his verbal V-signs to the world. Gray was as funny and vicious about his own haplessness as the foibles of others. "Told with exquisite ill-temper," was the verdict of John Osborne, not exactly a paragon of good grace himself, on How's That for Telling 'Em, Fat Lady? (1988), Gray's comic account of his brush with the horrors of the American theatre. In many ways these wonderfully spiky accounts, which largely detail the tragedies and triumphs that occurred during the staging of his plays, are almost more enjoyable than the plays themselves. But it did not take a Gray diary - although a particularly brilliant one, Fat Chance (1995) did eventually materialise - for the off-stage shenanigans and misadventures surrounding Gray's 1995 play
Cell Mates
to make the front pages. The story of the relationship between the Russian spy George Blake and Sean Bourke, the Irishman who helped him escape from Wormwood Scrubs prison in 1966 and defect to Moscow, looked a surefire success, especially with the casting of Stephen Fry and Rik Mayall, who had both appeared in a revival of
The Common Pursuit
. Now the two were major stars and set to play Blake and Bourke. But the day after the first night, as the - largely favourable - reviews starting coming in, Fry did a runner to Bruges. He subsequently announced he had bipolar disorder. In this instance, all publicity did not prove to be good publicity. The audience for the production fell away and it closed quickly. "When the history of the stage is written,
Cell Mates
will become the most famous play I ever wrote," commented Gray ruefully. Others might have given up, and Gray almost did, when a routine back operation lead to a diagnosis of terminal cancer and he was told he had six months to live. This turned out to be a misdiagnosis and he threw himself with renewed vigour into writing. It was then that he returned to the character of Simon Hench from Otherwise Engaged for a new play, Simply Disconnected (1996). It was the beginning of the final flowering of his career, during which he wrote three of his finest plays, including
The Late Middle Classes
and latterly Japes. Late middle age certainly did not mellow Gray, but it did bring a new emotional intensity to his work, perhaps because he was increasingly drawing upon aspects of his own life and memories of childhood.
The Late Middle Classes
should have transferred to the West End, but in typically accident-prone Gray fashion, it lost out to a short-lived musical about a boy band. Justice was done when it received the Theatrical Management Association's regional theatre awards best play accolade. Gray confidently and, as it turned out inaccurately, predicted that Japes would be his last play. That distinction, on stage at least, belonged to the indifferently received The Old Masters.
A critic once put down Gray's work by declaring that he "followed mid-century middle-class man into middle age using the middle-class conventions of the boulevardier to do it". Another, nicer way of putting it is that Gray bridged the gulf between intellectual and popular drama. Along the way, he provided the West End with some robustly funny and darkly melancholic plays about the failure of hope over experience. Most people can relate to that. There were six TV plays, four for radio, and Gray wrote some splendid books. These included five novels and two volumes of memoirs, The Smoking Diaries (2004) and The Year of the Jouncer (2006). Soon to be published is Coda, which tells the story of his last months, and is, it is said, wonderful.
Simon James Holliday Gray, playwright, diarist and novelist, born October 21 1936; died August 6 2008. He is survived by his second wife, Victoria Rothschild, and by a son and daughter from his first marriage, which was dissolved in 1997.
* * * * *
Independent

Simon Gray: Playwright, novelist and author of a series of hilarious, irascible memoirs

Few writers – even those who present a carefully nurtured, self-deprecatory public image – have pursued so many careers, all involving ferociously committed hard graft, as Simon Gray. Successful as academic, novelist and dramatist for stage, television and radio, he found in several volumes as a later-life memoirist the ideal outlet for a rich seam of material, variously bilious, hilarious, irascible and on occasion deeply affecting, as he reflected on his life as an accident-prone, chain-smoking ex-alcoholic and, latterly, cancer-suffering writer.
He was always prepared to have the first laugh on himself, and these memoirs are shot through with such archetypal stories as the New York episode of 1982 when Gray, escaping the ordeal of one of his own Broadway first nights in a neighbouring bar, finds himself at the intermission commiserating with a friendly audience member bemoaning the Anglo-Saxon invasion of the Great White Way: "Somebody ought to give this guy Gray the bum's rush. Got enough crap of our own. Don't need his." There is a school of thought increasingly suggesting that the volumes of memoirs may be Gray's enduring legacy. Contrary to usual practice these seemed to get better with each successive volume; the final instalment, published earlier this year, was prophetically titled The Last Cigarette. Throughout his career in fiction and in the theatre Gray drew often on his own life, his background in academe and the lives of his family. It was easy for more facile critics to portray Gray as a lightweight boulevardier, condescending to his plays as well-made pieces of Oxbridge middle-class politesse, civilised and ironic, owing much of their success to stars (Alan Bates was Gray's most distinguished regular) or directors (Gray's friend and fellow dramatist Harold Pinter directed no fewer than nine of his plays). This overlooked the sheer variety in Gray's work, not to mention the often violently seething tensions in so many of his plays, involving as they do psycho-sexual power-games, transvestism and, even, in The Rear Column, cannibalism.
Born in Hayling Island, Hampshire to a pathologist father of Scottish-Canadian background (subsequently Gray would lay some of his demons at the door of his Scottish genes) and sportswoman mother, Gray was evacuated as a child for over five years during the Second World War to Canadian grandparents he had never met. The England to which he returned in the 1950s ("a very courteous decade") had, together with its austerity, a restraint for which he seemed later to be somewhat nostalgic. After some years at Westminster, Gray returned at 17 to Canada, where his father had moved to work. He studied at Dalhousie University in Nova Scotia (he formed an unlikely triumvirate with the son of a rabbi and the son of a bishop to explore the world's philosophers together) and then, set on an academic career, he read English at Trinity College, Cambridge (1958-61). He taught at Cambridge for a spell and briefly lectured at the University of British Columbia in Vancouver before a long and distinguished period as a lecturer in English at Queen Mary College, London, for 20 years from 1965. Still in his twenties Gray produced four novels – the best of which remain Simple People (1965) and Little Portia (1967) which drew respectful reviews but sold only moderately. While Gray always liked to highlight chapters of accidents and malign twists of fate besetting his career, he had a huge initial stroke of dramatist's luck when Michael Codron, then consolidating his reputation as the savviest producer on the West End block, liked Gray's
Wise Child
(Wyndham's, 1967) and lured Sir Alec Guinness to lead the cast, with John Dexter directing. Even pre-Star Wars, Guinness was box-office gold and the play moreover gave him the chance to follow Kind Hearts and Coronets with an appearance for most of the evening en travesti. As "Mrs Arminster", actually a crook on the run in a seedy boarding-house, ready to exploit alike an innocent black girl and the interest of the establishment's creepy proprietor in his travelling-companion "son", Guinness was initially enthused by the project. His prestige carried
Wise Child
to a succès de scandale but then the star's enthusiasm waned when he began to receive letters from adolescent boys proposing meetings after school at Charing Cross Station and as his traditional public recoiled (sometimes audibly from the stalls) from Gray's material, decidedly exotic fare for Shaftesbury Avenue then.
Thereafter Gray became an established West End name, with some 20 productions over the years; only rarely was he favoured by the subsidised sector. Codron passed on both Spoiled (Haymarket, 1971), an intense study, originally intended for television, of a teacher's obsession with his male pupil and Dutch Uncle (Aldwych, 1969), a major RSC flop pairing him with Peter Hall who left a fine cast adrift in a tricky jet-black comedy including murder and sado-masochistic games. His National Theatre experience with a version of Dostoevsky's The Idiot (Old Vic, 1970) was also unhappy, again putting Gray with a director (Anthony Quayle) perhaps less than ideally suited to the material. It was Codron who put together the ingredients of Gray's first triumph, when Harold Pinter directed Alan Bates (who took some wooing) as the eponymous academic anti-hero of Butley (Criterion, 1971 and NY, 1972). Bates richly exploited the dialogue's lacerating wit and diamond-sharp irony while creating a surprisingly sympathetic character in Gray's complex, cruel bisexual; later both Richard Briers and Alec McCowen found other equally valid aspects to mine. Bates and Pinter joined Codron and Gray again for the even longer-running Otherwise Engaged (Queen's and Comedy, 1975 and NY, 1977). The pivot on this occasion was Simon Hench, a detached, Oxford-educated editor, who settles at the play's opening to listen to his beloved Parsifal before an evening of surprise or unwelcome visits from tenant, mistress, old schoolmate and, in the play's final scenes, his brother. In those episodes Bates and Nigel Hawthorne beautifully finessed Gray's ironic exploration of old rivalries. Somewhat similar terrain was covered in Dog Days (Oxford, 1976) involving a junior editor and his brother, both forced to accede to people they despise; the production was sadly inept and the play remains little known.
Pinter returned to Gray to steer The Rear Column (Globe, 1978) which marked out signally different Gray matter. Set in colonial Africa and taking its inspiration from Stanley's 1887 march to relieve Emin Pasha and the fate of the rear column and those left behind in the Congo encampment, the play had a fascinatingly complex central character in Major Barttelot who reverts to awful savagery while the detached British naturalist left behind also descends into moral decadence. Although Codron gave the production deluxe casting (including Barry Foster and Jeremy Irons), the play's subject and an all-male company made it a tough commercial proposition. Ill luck haunted Gray's return to the National Theatre when Pinter directed his black comedy of family life Close of Play (Lyttleton, 1979). Rehearsals coincided with serious industrial action on the South Bank, forcing three postponements of opening, while Peggy Ashcroft was obliged by illness to withdraw from the central role of Daisy, a non-stop chatterer concealing a dark secret. Even with Michael Redgrave as the ruined demi-god of the family patriarch and a cast also including Michael Gambon and Anna Massey, the play never recovered from its unnerving start.
Far less worthwhile was Gray's excursion into the bluff-and-double-bluff world of the theatrical thriller à la Ira Levin with Stage Struck (Vaudeville, 1979). Without Pinter at the helm, this muddled effort, structured round the stage tricks (including a clumsy fake "body") engineered by a jealous stage-manager taking his revenge on an emasculating diva-wife, seemed the smallest and stalest of beer. It received mostly tepid reviews but also one real stinker from The Sunday Times' James Fenton who dismissed the piece as marking the death of Gray's talent (Gray exacted articulately savage revenge when he later reviewed Fenton's collected notices and also with an impenetrable insult in a later play,
The Common Pursuit
).
A cheering return to form and a reunion with Pinter and Codron came with
Quartermaine's Terms
(Queen's, 1981). Set in a Cambridge language school, this deceptively quiet, almost plotless play was inevitably dubbed as "Chekhovian" (indeed, Uncle Vanya is teasingly mentioned in the text), with its scrutiny of lives of quiet desperation – Gray created one of his most absorbing leading roles in the ineffably polite but hopelessly ineffectual St John Quartermaine, mesmerically played by Edward Fox. With its title taken from F.R. Leavis and under Pinter once more, The Common Pursuit (Lyric, Hammersmith, 1984), Gray's study of six Cambridge friends and their metropolitan literary years over 20 years, seemed a West End certainty, but the production was somehow jinxed (its fortunes as recollected in Gray's diary formed the basis of his first volume of memoirs, An Unnatural Pursuit), and Codron did not transfer it. Two years later, in a revised version and after a Watford try-out with Gray himself directing a remarkable younger cast including Rik Mayall, Stephen Fry and John Sessions,
The Common Pursuit
(Phoenix, 1986) opened in the West End for a healthy run. Alan Bates was in vintage form as the eponymous publisher at the centre of Melon (Haymarket, 1987). Essentially the story of a nervous breakdown (Melon steps into what Gray called "an inherent terror in life"), this memory play was written in a sharp, episodic style exploring the recurrent Gray themes of infidelity, breakdown and troubled sexuality. Again, the text seemed oddly unworked, but even although heavily rewritten as The Holy Terror (Duke of York's, 2003) with Simon Callow now playing Melon, the production was so ineptly staged that Gray's intentions still seemed unfocused.
Jinxed, too, was
The Late Middle Classes
(Watford and tour, 1989) with Harriet Walter superb as a matriarch not far removed from Gray's own mother. Gray's experiences, along with Pinter, at the hands of various poltroon producers – and the final indignity of the production's planned opening at the Gielgud Theatre being rudely elbowed in favour of a meretricious musical called Boy Band – were recounted in scabrously funny detail in Enter a Fox (2001), subtitled "Further Adventures of a Paranoid". Gray directed also on
Hidden Laughter
(Vaudeville, 1990), a sad, perceptive comedy taking its title from Gray's favourite T.S. Eliot ("the hidden laughter of children in the foliage"). Set in the garden of an initially idyllic-seeming Devon country house ("Little Paradise"), the play follows a family's fortunes over a decade of slow self-destruction in the subtle study of selfishness. Gray also created an especially memorable character in Ronnie, a local churchman, an unusually gratuitous portrait of a man both compassionate and truly good, illuminated by the quietly unsentimental playing of Peter Barkworth.
Peter Hall did better by Gray on Japes (Haymarket, 2001). The play's origins lay deep in Gray's relationship with his beloved younger brother Piers, a brilliant academic in Hong Kong (he wrote finely on T.S. Eliot) but unsuccessful dramatist who declined into alcoholism (Gray, forced by illness to abandon his own once-heroic alcohol consumption, wrote movingly of Piers and his death in The Smoking Diaries). Despite an unlovely set, Japes held the audience with the barbed truth of the writing and the powerful central duo of Toby Stephens and Jasper Britton, covering 30 years as they played famous novelist and equally talented but less successful academic. Pinter yet again teased out the best of Gray in The Old Masters (Comedy, 2004), with Edward Fox as the aged aesthete Bernard Berenson in a tantalising study of his dealings with the devious art-dealer Duveen (the play's luxury casting included a superb Barbara Jefford). Then Peter Hall included Gray's play based on his hero Charles Dickens' affair with the young actress Ellen Tiernan, Little Nell (Bath, 2007), in his Theatre Royal Bath season. Hall had previously tried to coax Gray into writing a play on Dickens for the National Theatre but Gray found the commission "too daunting" and returned the advance. After reading Claire Tomalin's The Secret Woman years later, he wrote a radio play on the Tiernan affair before reworking it for the stage. It was minor Gray in that its length was short and its scale small; it was also beguiling and often tender (Gray rarely sat in judgement on his characters). Much of a turbulent life in the theatre is covered in Gray's autobiographical books, most relishably in Fat Chance (1995) covering the nightmare of
Cell Mates
(Albery, 1995), his play on George Blake from which Stephen Fry made a much-publicised early bolt, sabotaging the production, to Gray's eloquent displeasure.
These memoirs are also enormously enjoyable as Gray, seemingly free-wheelingly meditates on smoking, drinking (or not), health worries (not least in 2006's The Year of the Jouncer) and his ceaseless battles with officialdom, machines and other cultures. In How's That For Telling 'Em, Fat Lady? (1988), mostly detailing a chaotic American production of
The Common Pursuit
and the dealings of a charming rogue-producer, he spins merry culture-clash riffs: he has to produce his driver's licence to hire a video; a receptionist asked to call Gray a cab thinks he wants to hire a cat. In The Smoking Diaries he delightfully recounts his boyhood admiration for the soft-porn pulp-fiction of Hank Janson. Always self-deprecating, Gray presents himself as mostly an idle memoirist, casually jotting down random thoughts between televised cricket (another bond with Pinter). But those volumes in fact are cunningly structured, dazzlingly inventive in their language and ideas alike, and often deeply touching when writing of friendship or dealing with the deaths of friends – Ian Hamilton, Alan Bates – or with their illnesses (as with Pinter, especially after the rupture of their relationship when Pinter took exception to Gray's portrait of him in a television play – happily this was a friendship repaired). A defiant smoker – a 65-a-day habit was severely trimmed – until the end, his memoirs regularly smoulder with Gray's fury at the anti-smoking brigade. Notices on smoking were red rags to Gray. One can only speculate on his response to any celestial waiting-room's printed injunctions or admonitions. He took particular exception to "We would prefer you not to smoke", and his most likely response, should it be brought to his notice after lighting up, would be "I prefer to smoke." Alan Strachan
Simon James Holliday Gray, playwright, writer and memoirist: born Hayling Island, Hampshire 21 October 1936; Supervisor in English, University of British Columbia 1960-63, Senior Instructor in English 1963-64; Lecturer in English, Queen Mary College, London 1965-85, Honorary Fellow 1985; CBE 2005; married 1965 Beryl Kevern (one son, one daughter; marriage dissolved 1997), 1997 Victoria Rothschild; died London 6 August 2008.
Navigate to plays by Simon Gray